Davido announces that the N1million silver tables at his '30 Billion Concert' has been sold out
Like This Video
0
2740
DMW boss Davido who would be ending his world tour in Lagos has reached a major milestone with his '30 Billion Concert'. The award-winning singer revealed on Twitter that N1 million Silver tables for his concert has been sold out.
He also said that the Premium tickets has also been sold out.
It's really going to be a '30 Billion Night'and also a night of fun.
Following their epic performance at Wizkid the concert, Nigerian music superstars Wizkid and Davido have been spotted partying together.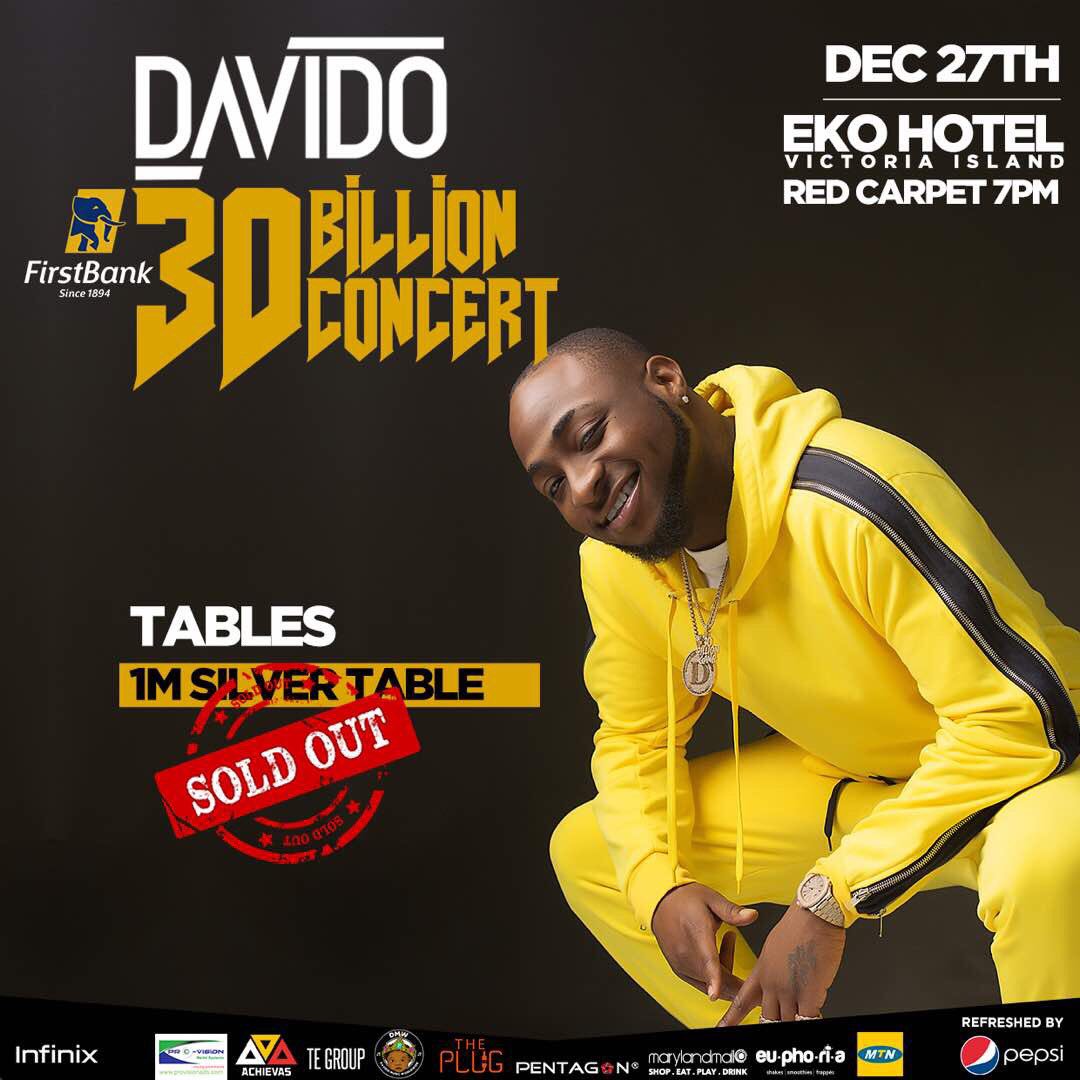 Category
0
1899
0
Alaafin of Oyo and his three wives. Source: Instagram. Alaafin of Oyo, Oba Lamidi Adeyemi III, has welcomed two sets of twins from his wives Olori Ajoke, and Olori Memumat in one week. Olori Ajoke and Olori Memunat had both
0
2137
0
Senate President Bukola Saraki, has commended the Kwara state House of Assembly for passing into law the bill that suspend the payment of pension to former governors, deputies and political officers in the state. In a post shared on his
0
2642
0
Fr. Ejike Mbaka, the spiritual Director of Adoration Ministry in Enugu, Nigeria (AMEN), has urged Nigerians to pray hard to overcome difficulty this year. Mbaka in his New Year's message, said the type of difficulty the country will face is
No Comments
No Comments Yet!
But You can be first one to write one