Davido announces that the N1million silver tables at his '30 Billion Concert' has been sold out
Like This Video
0
2797
DMW boss Davido who would be ending his world tour in Lagos has reached a major milestone with his '30 Billion Concert'. The award-winning singer revealed on Twitter that N1 million Silver tables for his concert has been sold out.
He also said that the Premium tickets has also been sold out.
It's really going to be a '30 Billion Night'and also a night of fun.
Following their epic performance at Wizkid the concert, Nigerian music superstars Wizkid and Davido have been spotted partying together.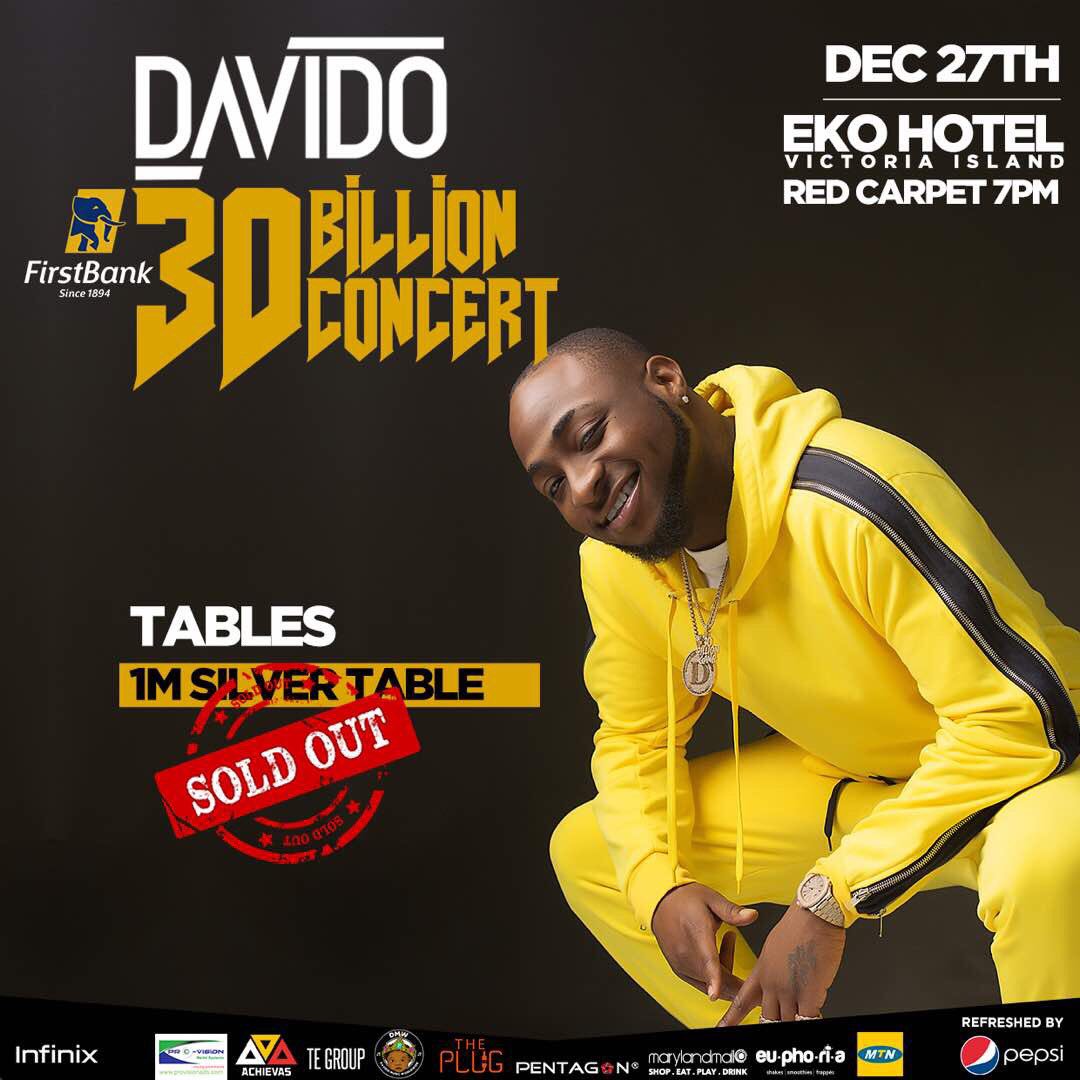 Category
0
1813
0
President Muhammadu Buhari has insisted that his administration has fulfilled most of the promises the ruling All Progressives Congress made to electorates in 2015. Buhari made this known on Tuesday during his visit to Lamido of Adamawa, Alhaji Muhammadu Barkindo,
0
2576
0
Investigators will on Monday check through the numerous possible causes of one of Russia's worst ever aviation accidents. The accident, which occurred on Sunday near the village of Argunovo, about 80km (50 miles) south-east of Moscow, killed all 71 passengers
0
1909
0
A policeman has allegedly killed an army personnel in Port Harcourt, resulting in the sacking of the Rumukpakani Police Station by a group of soldiers. Commissioner of police in the state Zaki Ahmed said the two security personnel were involved
No Comments
No Comments Yet!
But You can be first one to write one