Davido announces that the N1million silver tables at his '30 Billion Concert' has been sold out
Like This Video
0
2714
DMW boss Davido who would be ending his world tour in Lagos has reached a major milestone with his '30 Billion Concert'. The award-winning singer revealed on Twitter that N1 million Silver tables for his concert has been sold out.
He also said that the Premium tickets has also been sold out.
It's really going to be a '30 Billion Night'and also a night of fun.
Following their epic performance at Wizkid the concert, Nigerian music superstars Wizkid and Davido have been spotted partying together.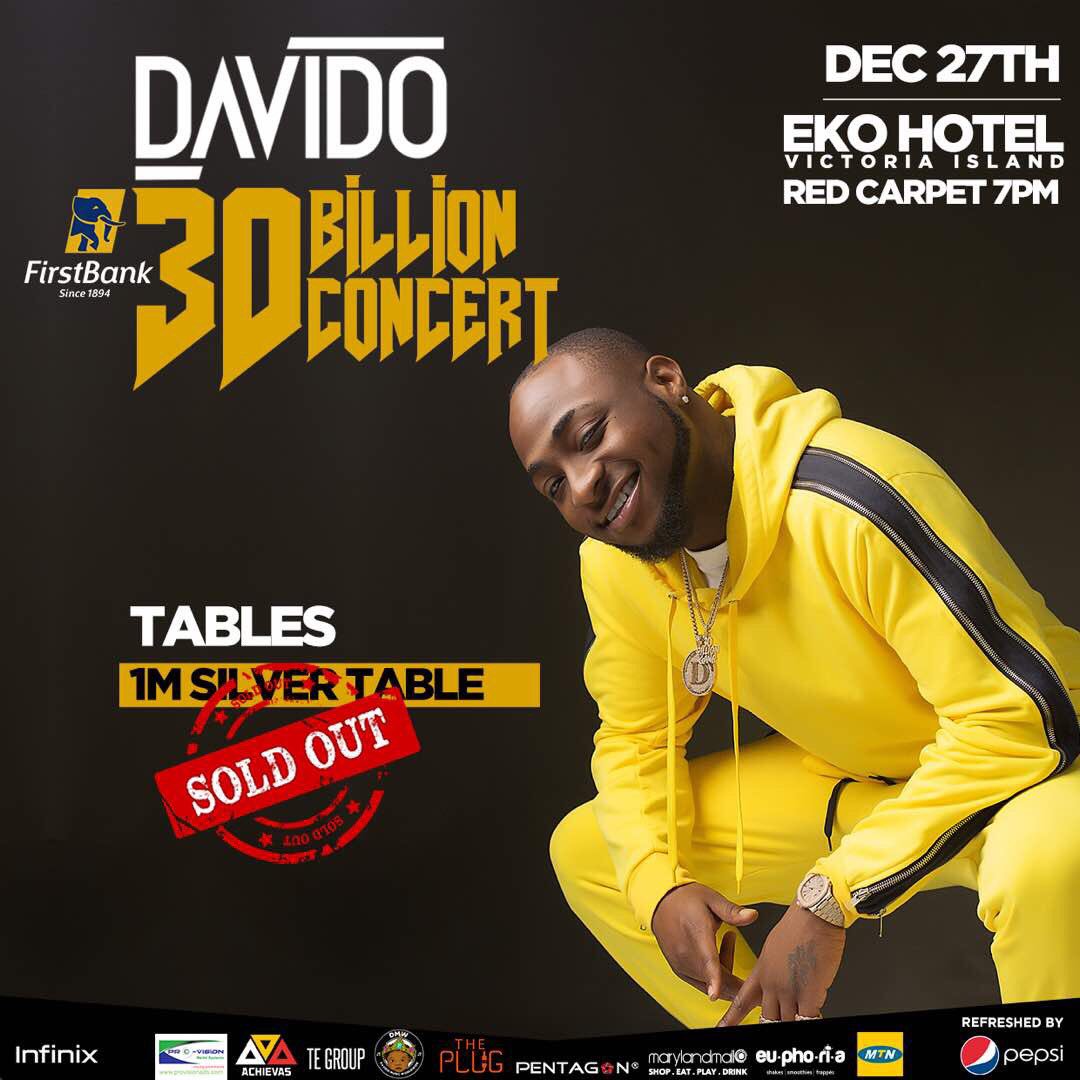 Category
0
2081
0
The director general of the World Health Organisation said Sunday he believed a swift end could be put to the outbreak of Ebola in northwestern DR Congo, some 21 days which has left 27 people dead over the past month.
0
2642
0
A pressure group, "Every Nigerian Do Something Positive Development Initiative" has called on President Muhammadu Buhari to redeploy members of the Special Anti-Robbery Squad (SARS) to curb terror attacks by Boko Haram and herdsmen. The group made the call during
0
2682
0
Minister of Information and Culture Lai Mohammed says the President Muhammadu Buhari administration is the most transparent in Nigeria's history. He made this assertion on Saturday at the Open Government Partnership (OGP) Media Dialogue in Abuja. Mohammed, who was represented
No Comments
No Comments Yet!
But You can be first one to write one